Party/Event Rental
CGM Studios Gaming
Make your party idea a reality!
Our latest addition is our new party and event space, CGM Studios Gaming, made to bring the excitement of gaming to everyone. The room rental offers up to 1000SQF of gaming, with the latest video game systems, VR, racing simulators, flight simulators and more—the perfect place to host your next birthday party or event.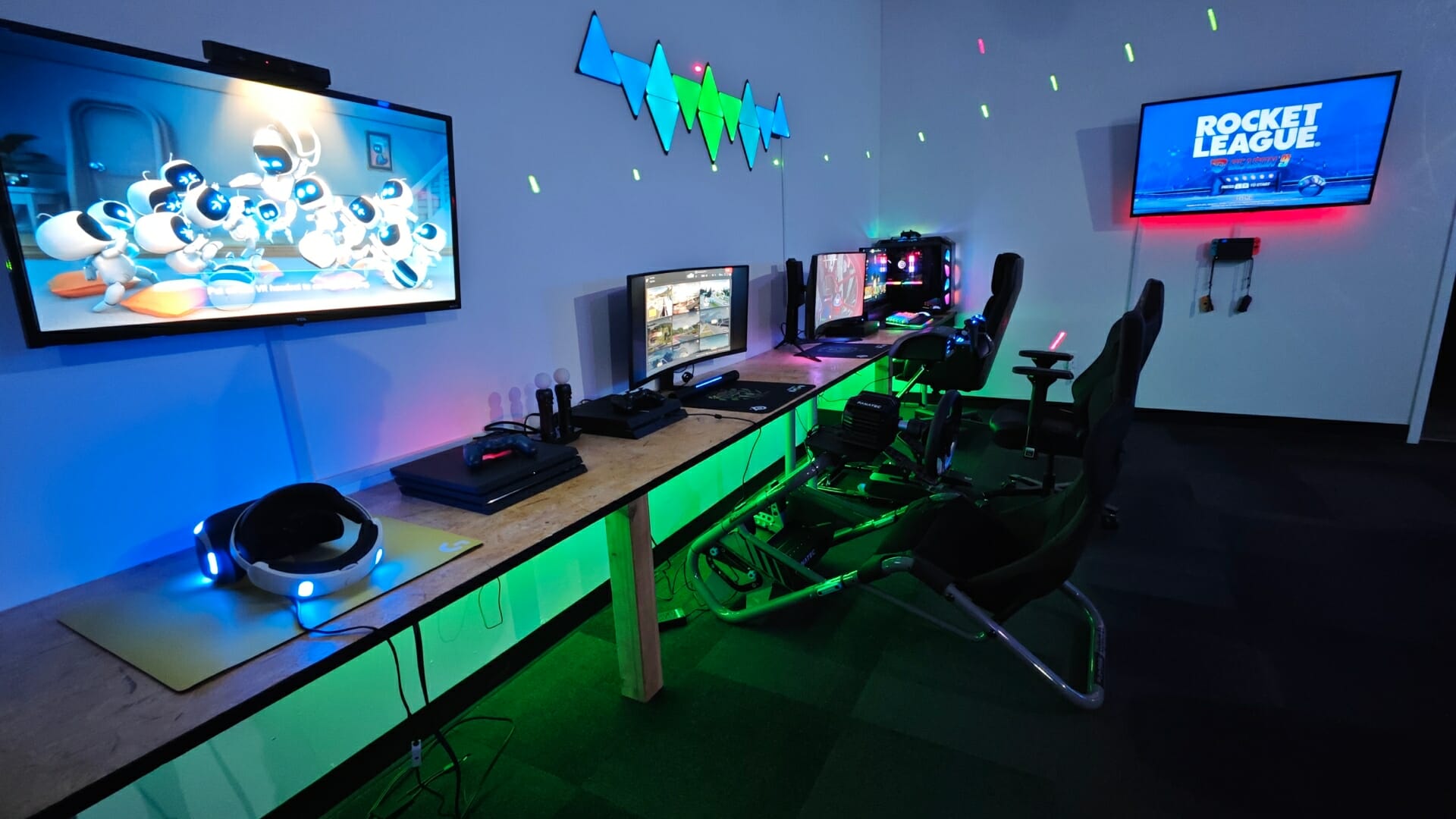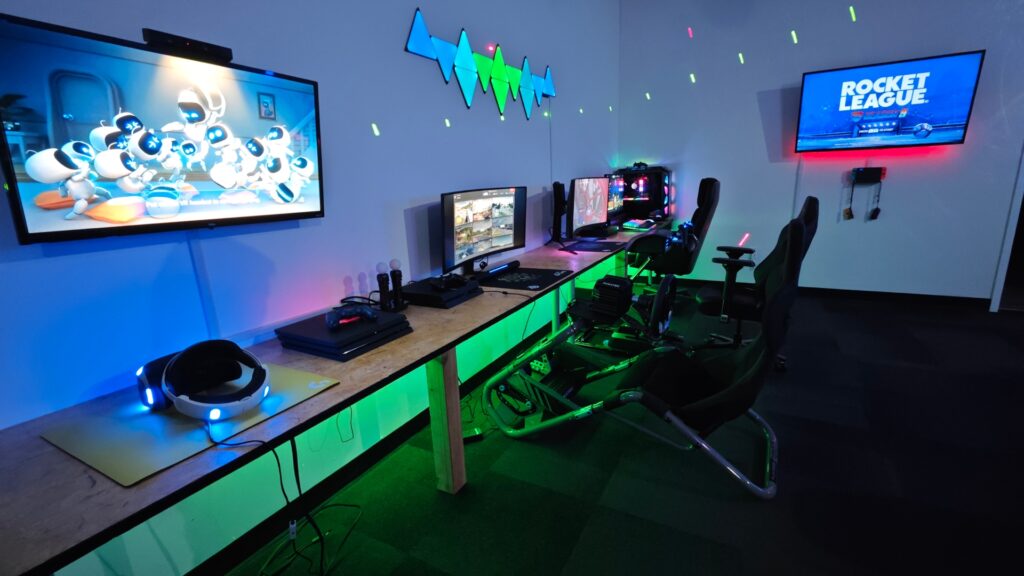 Rental Space for any Kind of Party or Gathering
Our gaming party space was built with both children and adults in mind. In our event space, you and your guests will be able to experience the latest in gaming and technology, including large 4K screens, curved monitors, as well as a projector space for streaming movies and an arcade area.
Party Rental For gamers
CGM Studios Gaming event rental space is fully equipped with the latest gaming equipment to bring the console and PC gaming experience to everyone. With PlayStation 5, Xbox Series X and Nintendo Switch, along with a custom-built gaming PC, racing wheel and flight simulator, we have you covered for the ultimate gaming event.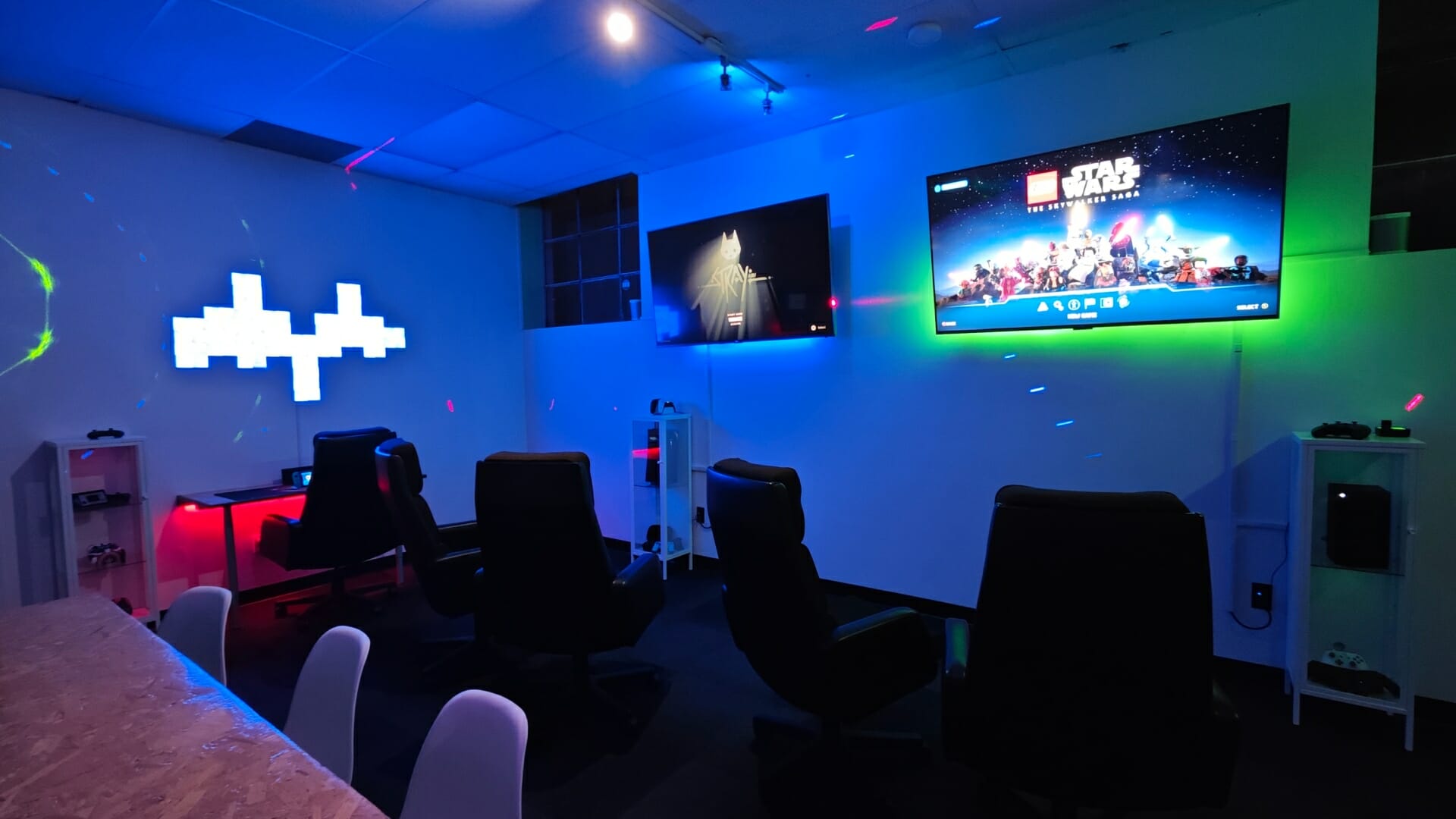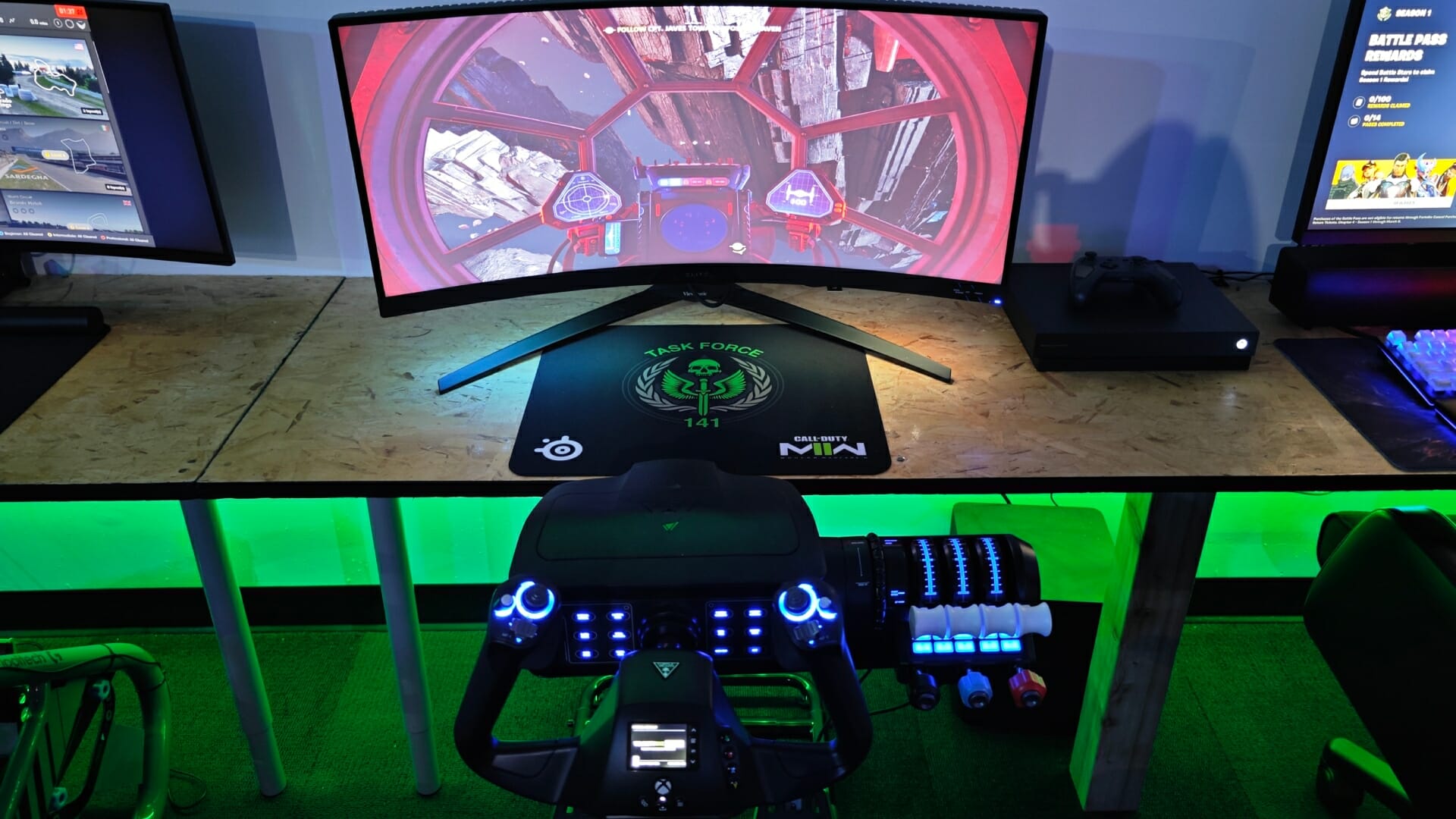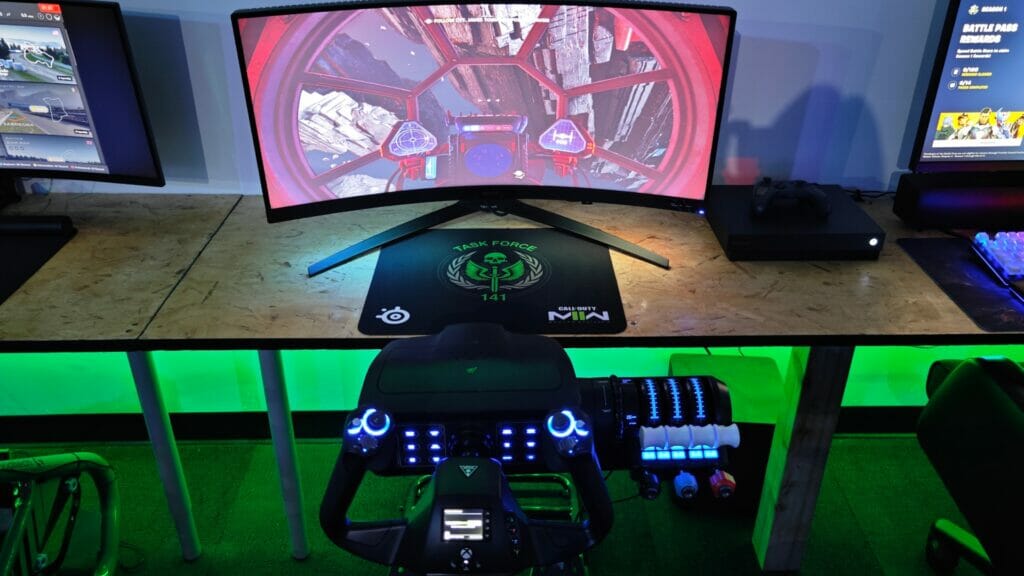 Host Your Next Event at CGM Studios Gaming
CGM Studios Gaming knows just want you need to throw a party for any occasion. Whether you're hosting your children's birthday party, staff party, bachelor party or another kind of gathering, our gaming event rental is St Catharine's perfect party place. With plenty of room, the latest technology and even a small kitchen, we can make any kind of gathering work.
Pricing - $250 Per 2 hours
CGM Studios Gaming event rental space is rented in 2-hour blocks, with an additional 30 minutes allotted for setup and tear down, free of charge. Additional time can be purchased by the hour on request. We allow you to bring your own decorations, snacks and food to keep base costs down for your party rental!